Ventilator Support System
For Safe and Versatile Fixation of Ventilator Circuits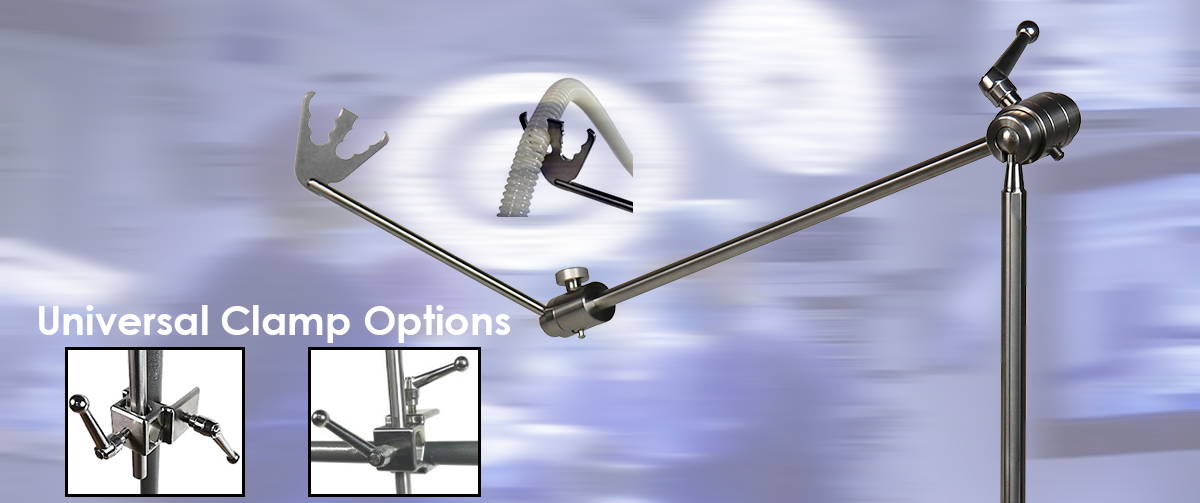 The Ventilator Support System by Mediflex is a high-quality holding system that permits
rapid set-up
with
versatile positioning, accommodates 3 sizes of tubing, and is made in the USA.
The Ventilator Support
System is autoclavable which provides added
safety to prevent
patient
cross-contamination.
T
his
is
a
tremendous advantage over other support arms.
Mediflex offers two mounting clamp options for versatile attachment to beds, poles or trolley's.
Sterilizable for maximum patient protection against cross-contamination

Height adjustable vertical post for varied positioning requirements

Ergonomic joint handle for rapid set-up

Versatile twin tube holder accepts 3 different tubing diameters

Distal arm allows for tube orientation to prevent stress on patients mask

Universal Clamp attaches to a vertical or horizontal post

OR Table Rail Clamp available