Suture Grasper Devices
Featuring Patented SafePass™ Technology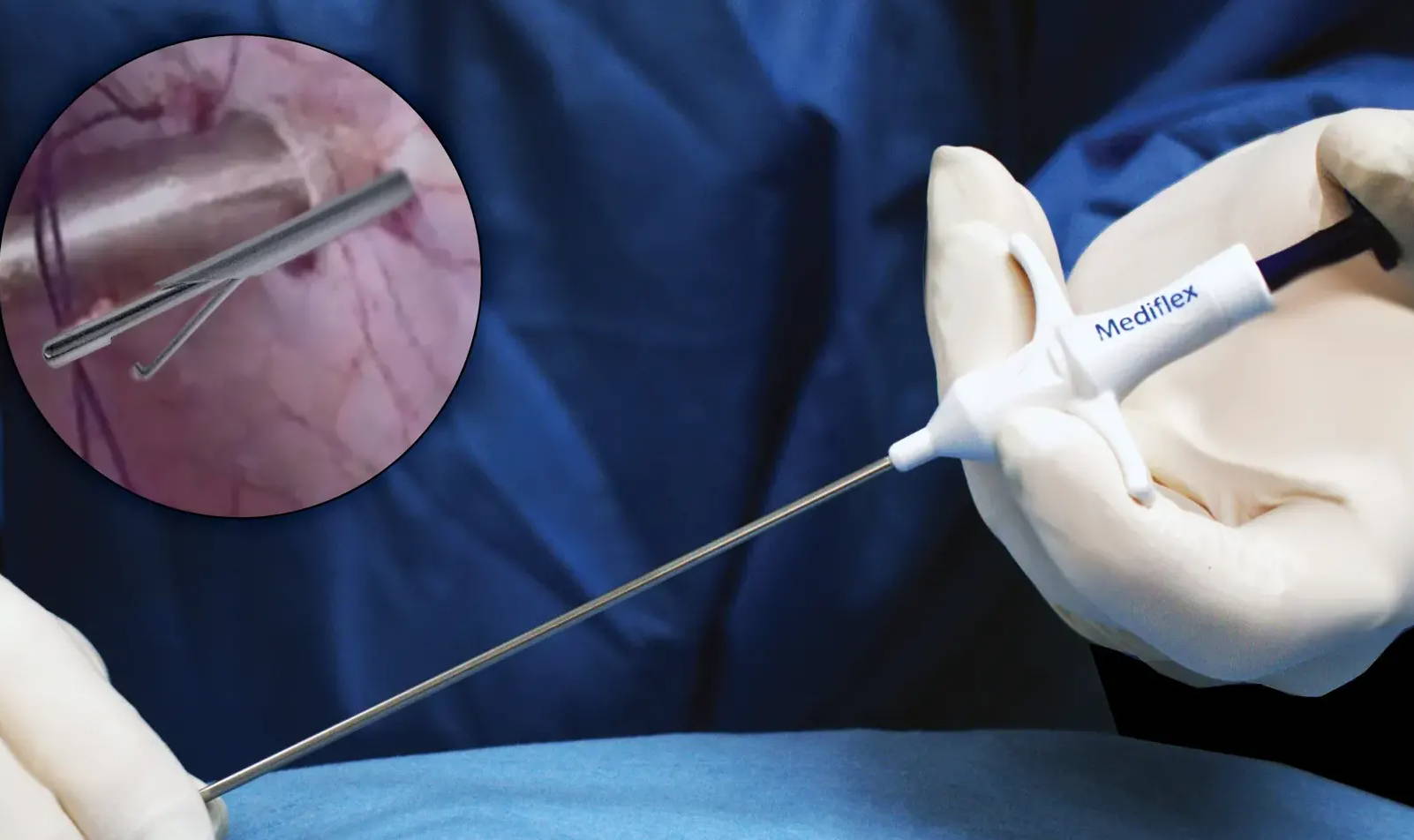 Protects against needle injury

The patented SafePass™ Suture Grasper allows surgeons to safely enter the peritoneal cavity with a novel spring-loaded tip that helps reduce inadvertent injuries - associated with standard devices. Whether it is fascial closure, percutaneous suturing, hernia mesh tacking, vessel ligation or temporary retraction of anatomic structures - all can be accomplished with maximum efficacy due to the distal safety shield mechanism.
The innovative tip design offers a large spring jaw with a unique grasping channel – designed to prevent suture fraying and securely hold the suture in place.
Made in the USA.
Innovative, patented tip design to increase patient safety against needle injury

Spring-loaded blunt stylet springs forward rapidly and smoothly upon entering the peritoneal cavity

Unique grasping channel with spring jaw provides atraumatic suture retrieval

Prevents suture fraying and breakage during application

 

Simple, efficient one-hand operation

Sterile, Disposable – 10 per Box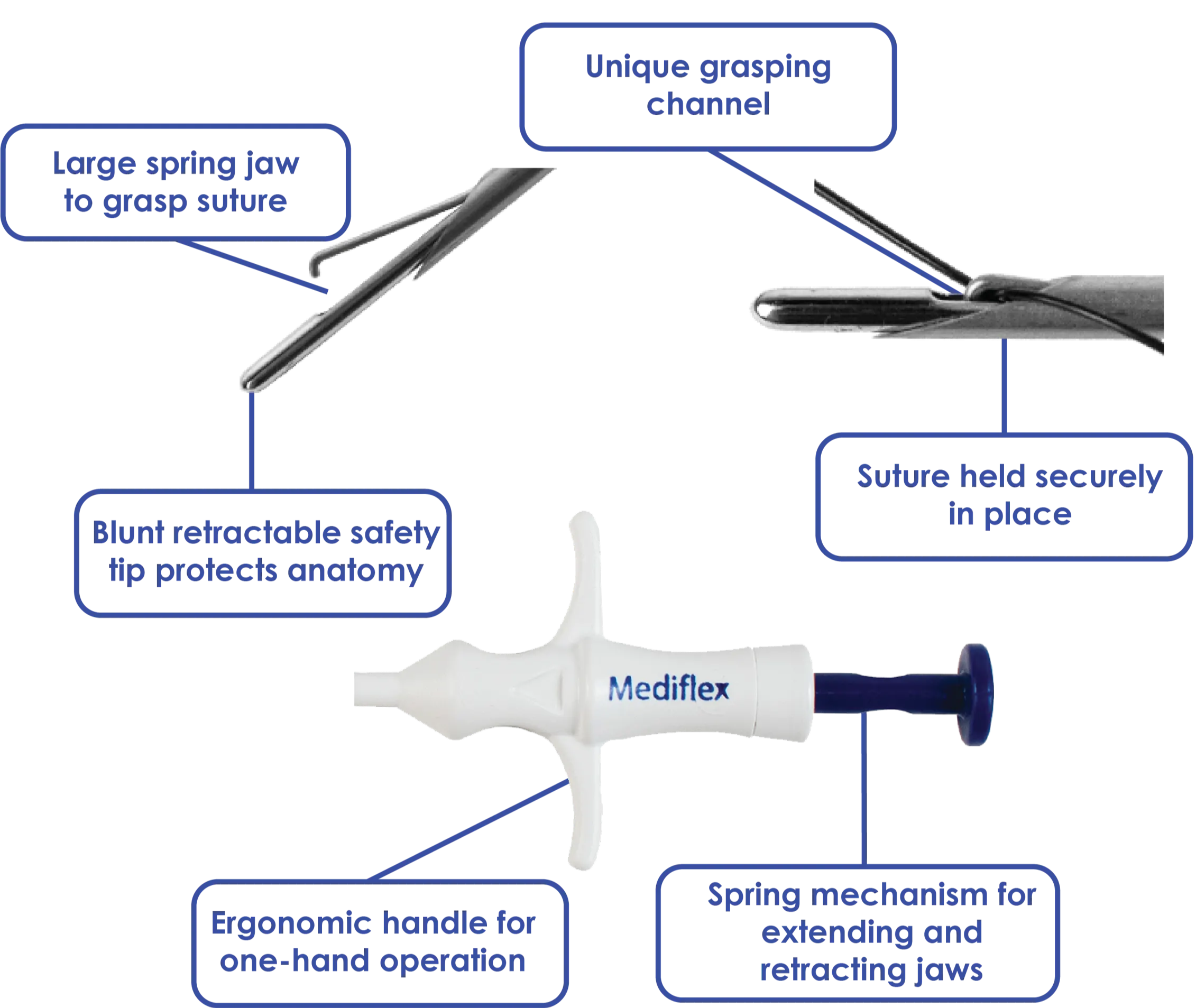 Suture Grasper Device Line

The Mediflex Straight Suture Grasper has been engineered with a large grasping jaw to easily grab a wide range of sutures. Unlike standard suture graspers in the market, the Mediflex Suture Grasper is engineered for gripping strength while preventing the fraying of suture. Made in the USA.
Sterile, Disposable – 10 per Box
Mediflex Suture Passer Guides allow for safe and efficient trocar port closure. The cone-shape helps to prevent loss of pneumoperitoneum and permits full fascial closure, even on bariatric patients. Both reusable and disposable Suture Passer Guides are available.
Cost-effective

Available in 3 different sizes

2 or 4 hole configurations
Sterile, single-use

10 per Box
Usage of the Mediflex Suture Grasper Family
Laparoscopic Port Closure Guide

Fascial Closure
Without extending the incision, enables the surgeon to rapidly close each laparoscopic port securely and safely while pneumoperitoneum is maintained.
Percutaneous Suturing
Excellent choice in a procedure requiring percutaneous suturing in lieu of utilizing an additional trocar.
Ventral Hernia Mesh Fixation
Allows the surgeon to temporarily fixate the mesh corners or center prior to final placement; prevents mesh migration.
Organ Anchoring
Facilitates percutaneous anchoring/retraction of organs or anatomic structures
Vessel Ligation
Tying a knot around a bleeding vessel too large to coagulate can provide effective hemostasis.